The Crime Victims' Assistance Unit functions to guide victims through the criminal justice process, to ensure victims' rights are honored, and to assist victims in obtaining services to help them cope with the trauma they have suffered. Through the efforts of a dedicated team of Victim Advocates, the Victims' Assistance Unit provides comprehensive services to victims of all types of crime.
Advocates accompany victims to court, provide a supportive ear, and display a calm strength to help victims get through court proceedings that can be frightening and highly emotional. With the help of Victim Advocates, victims can obtain protective court orders. Advocates also assist in processing, filing, and verifying of restitution claims filed with the California Victims of Crime Compensation Program. Skilled in crisis intervention, victim advocates offer an array of referrals to service providers who respond to the individual needs of victims.
Victim advocates also regularly make presentations to community organizations, service clubs, schools, and law enforcement agencies on topics such as domestic violence, sexual assault, child abuse, elder abuse, and crimes involving juvenile offenders.
For more information about services available to victims, please call the Crime Victims' Assistance Unit at (805) 654-3622. For contact information click here.
---
---
Victims of crime, their next of kin, parent or guardian of minor victims, witness, or concerned citizens may request to be notified of the release, death, or escape of a convicted offender.
Requests for notification may be made by completing a "Request for Victim Services" Form (CDCR 1707), which available on the CDCR website below, or by contacting the Office of Victim and Survivor Rights and Services:
California Department of Corrections and Rehabilitation (CDCR)
Office of Victim and Survivor Rights and Services
PO Box 942883
Sacramento, CA 94283
E-mail: Victimservices@cdcr.ca.gov
Website: http://www.cdcr.ca.gov/Victim_Services/index.html
Victim Information Notification Everyday (VINE)
VINE is an automated service that lets you track the custody status of an adult offender who is in state prison or local jail by visiting www.vinelink.com or calling (877) 411-5588.
Ventura County Jail Inmate Custody Status
Information on custody status is available for inmates who are currently in custody at the Ventura County jail or have been released in the last seven days. For inmate information call the Ventura County jail at (805) 654-3335 or by visiting the Ventura County Sheriff's Office website: http://www.vcsd.org/inmate-information-booking.php.
For more information about services for victims, please contact us.
---
If you have been a victim of a violent crime, the California Victim Compensation and Government Claims Board (VCGCB) can help you recover financially. THE VCGCB may pay bills only for expenses due to the crime and that are not covered by insurance or other sources. VCGCB does not pay for lost, damaged, or stolen property or for pain and suffering.
In order for the victim to obtain assistance from this agency, the victim must first file a VCGCB application within one year of the crime. The victim advocate staff of the Crime Victims' Assistance Unit can help with the application process. Victims may also contact the VCGCB by visiting their web site: http://www.vcgcb.ca.gov/ or by calling (800) 777-9229.
The following losses may be covered by the VCGCB:
Medical/dental treatment
Mental health counseling
Lost income, if the victim is disabled because of the crime
Funeral and burial expenses
Emergency relocation
Crime scene cleanup, when a homicide happens in someone's home
The following losses cannot be paid by the VCGCB:
Any expenses paid by the victim's insurance or another source
Lost, damaged or stolen property
Pain and suffering
A person who is on felony probation, on parole, in jail, or in prison cannot be paid by the Program for any expense
Victims Have the Right to Restitution
It is the unequivocal intention of the people of the State of California that all persons who suffer losses as a result of criminal activity shall have the right to restitution from the person convicted of the crime for losses they suffered. Restitution shall be ordered from the convicted person in every case in which a crime victim suffers a loss, regardless of the sentence or disposition imposed, unless compelling and extraordinary reasons exist to the contrary.
The court must award restitution to the victim(s) in the full amount of their economic losses, including but not limited to:
Full or partial payment for the value of stolen or damaged property
Medical expenses
Mental health counseling expenses
Wages or profits lost due to injury incurred by the victim and, if the victim is a minor, wages or profits lost by the minor's parent, parents, guardian or guardians while caring for the injured minor
Expenses to install or increase residential security incurred, relating to the crime
Actual and reasonable attorney fees and other costs of collection accrued by a private entity on behalf of the victim
Expenses to retrofit a residence or vehicle, or both, to make the residence accessible or the vehicle operational by the victim, if the victim is permanently disabled, whether the disability is partial or total, as a direct result of the crime
The Crime Victims' Assistance Unit can help victims obtain restitution orders for their financial losses. For more information about services for victims, please contact us.
---
Ellie retired on October 1, 1999, as a Senior Victim Advocate for the District Attorney's Office and, soon thereafter, on January 4, 2000, lost her courageous battle with cancer.
Ellie's legacy is the success and strength of today's Crime Victims' Assistance Unit. She provided the foundation upon which it was built and for 19 years nurtured its growth while fighting for victims' rights at home and throughout the state. She championed the cause and will forever be remembered by crime victims, prosecutors, members of the law enforcement community and the court system, coworkers, and everyone whose lives she has touched.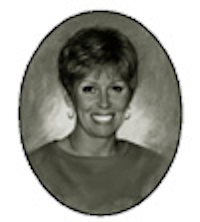 ---
The Crime Victims' Assistance Unit was established for the purpose of reducing the trauma and insensitive treatment that victims may experience in the wake of a crime. Victim advocates provide comprehensive services to victims, including the following:
Timely responses to the individual needs of victims
Assistance with gaining emergency access to food, shelter and clothing
Counseling referrals to agencies which are appropriate to meet the victims' needs
Assistance in filing claims for benefits through the California Victim Compensation Program
Assistance in obtaining victims' property being held by law enforcement agencies
Orientation to the criminal justice system
Escorting victims to and from court
Keeping victims apprised of the case progress and outcome by monitoring court events
Assistance with ascertaining victims' financial losses and obtaining restitution for victims
Providing information about victims' losses to the Probation Agency and prosecutors prior to the sentencing court hearing
Assistance in obtaining Domestic Violence and Elder Abuse Restraining Orders
---
The California Victims' Bill of Rights, also known as Marsy's Law, was enacted by voters on November 4, 2008. This measure amended the California Constitution to provide additional rights to victims. (Cal. Const., Article 1, section 28 (a)-(e).) The Victims' Bill of Rights provides crime victims with the following rights, as summarized below:
For more information click here.
---
The Ventura County District Attorney's Office provides services to thousands of victims every year and seeks qualified volunteers to make an important contribution to public safety and crime victims in Ventura County. Volunteer staff complete an initial 48 hours of training, which prepares them to assist victims with certain services, including obtaining a restraining order, emergency shelter placement, and court accompaniment. Volunteer training includes the following subject areas.
For more information click here.
---