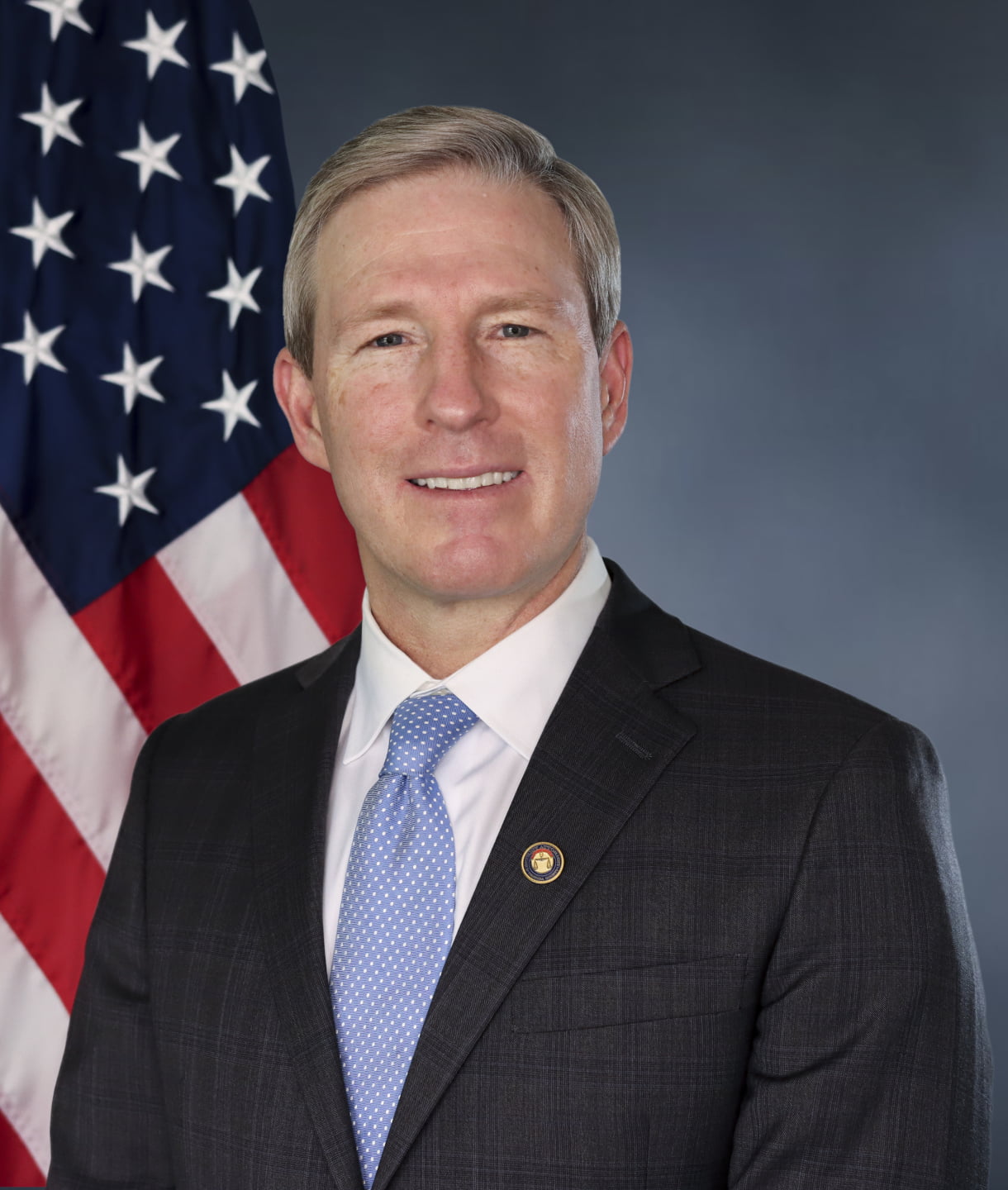 Erik Nasarenko
District Attorney
---
Erik Nasarenko was appointed District Attorney by a 5-0 vote of the Ventura County Board of Supervisors on January 26, 2021. He becomes the 24th District Attorney in Ventura County history to lead the office.
Prior to his appointment, Mr. Nasarenko served and protected Ventura County as a Senior Deputy District Attorney, where he secured jury trial convictions against defendants for child molestation, rape, kidnapping and murder. Mr. Nasarenko was named Prosecutor of the Year in 2016 by the Ventura County District Attorney for his advocacy on behalf of children, women, and sexual assault victims. His prosecutorial efforts have resulted in multiple convictions of life imprisonment against some of Ventura County's worst sexual predators.
Mr. Nasarenko began his career as a Ventura County prosecutor in 2008 and has worked in several different assignments, including misdemeanors, general felonies, serious and violent crimes, DUI-based offenses, domestic violence, child abuse and sexual assault. He has taken more than 60 jury trials to verdict. Mr. Nasarenko is deeply committed to representing all victims and has fought on their behalf to ensure justice is sought and their voices are heard.
Mr. Nasarenko also served as the District Attorney's representative to Homeless Court, where he visited the Samaritan Center, Salvation Army and Rescue Mission shelters to help rehabilitate our homeless population by dismissing infractions and low-level misdemeanors in exchange for community service and successful completion of drug and alcohol programs. These dismissals enabled individuals to get back on their feet without being burdened by ongoing court fees, license suspensions and the heavy weight of a criminal conviction. The program also provided opportunities for community-based job development.
In addition to his prosecutorial responsibilities, Mr. Nasarenko served on the Ventura City Council from 2013 to 2021, where he oversaw a $300 million budget and 650 employees as Mayor, Deputy Mayor and Councilmember. Shortly after his swearing-in ceremony, Mr. Nasarenko led the drive to switch the election schedule from odd to even years, a voter-approved measure that boosted voter turnout and reduced election-related costs. In 2015, Mr. Nasarenko became Mayor of Ventura and helped to pass Measure O, which has kept fire stations open, created community-based policing positions, supported libraries, and provided funding for a local homeless shelter.
In December 2017, Mr. Nasarenko worked closely with state and local officials to help Thomas Fire victims rebuild their homes. He also fulfilled an earlier campaign promise to build a tot lot adjacent to the Ventura Community Park pool, which was made possible in part by $10,000 in donations from the councilmember's salary. A strong protector of the environment, Mr. Nasarenko was a leader in transitioning the city's electrical supply away from fossil fuels and toward sustainable renewable energy sources. Mr. Nasarenko was re-elected to the City Council in 2018, representing District 4. Prior to serving on the City Council, Mr. Nasarenko was a member of the City's Library Advisory Commission.
The son of Ukrainian immigrants who fled the Soviet Union during World War II, Mr. Nasarenko was raised in the San Fernando Valley. His father is a retired aeronautical engineer and his mother a retired history teacher. Mr. Nasarenko graduated from the University of California, Irvine, where he studied history and played Division I intercollegiate soccer.
After college, Mr. Nasarenko began his career in public service as an aide to U.S. Congressman Anthony Beilenson, who represented parts of Los Angeles and Ventura counties and was an author of the federal legislation creating the Santa Monica Mountains National Recreation Area. Thereafter, Mr. Nasarenko worked in public education for over a decade, serving as a community relations and communications director to the Los Angeles and Pasadena school districts. Mr. Nasarenko worked in public education during the day while attending Loyola Law School at night.
Mr. Nasarenko is married and has two school-age children. He and his wife of 20 years, Julia, a former elementary school teacher, are ongoing season subscribers of Ventura's Rubicon Theatre Company and supporters of the Ventura Education Partnership, which provides grants to Ventura Unified School District teachers.
---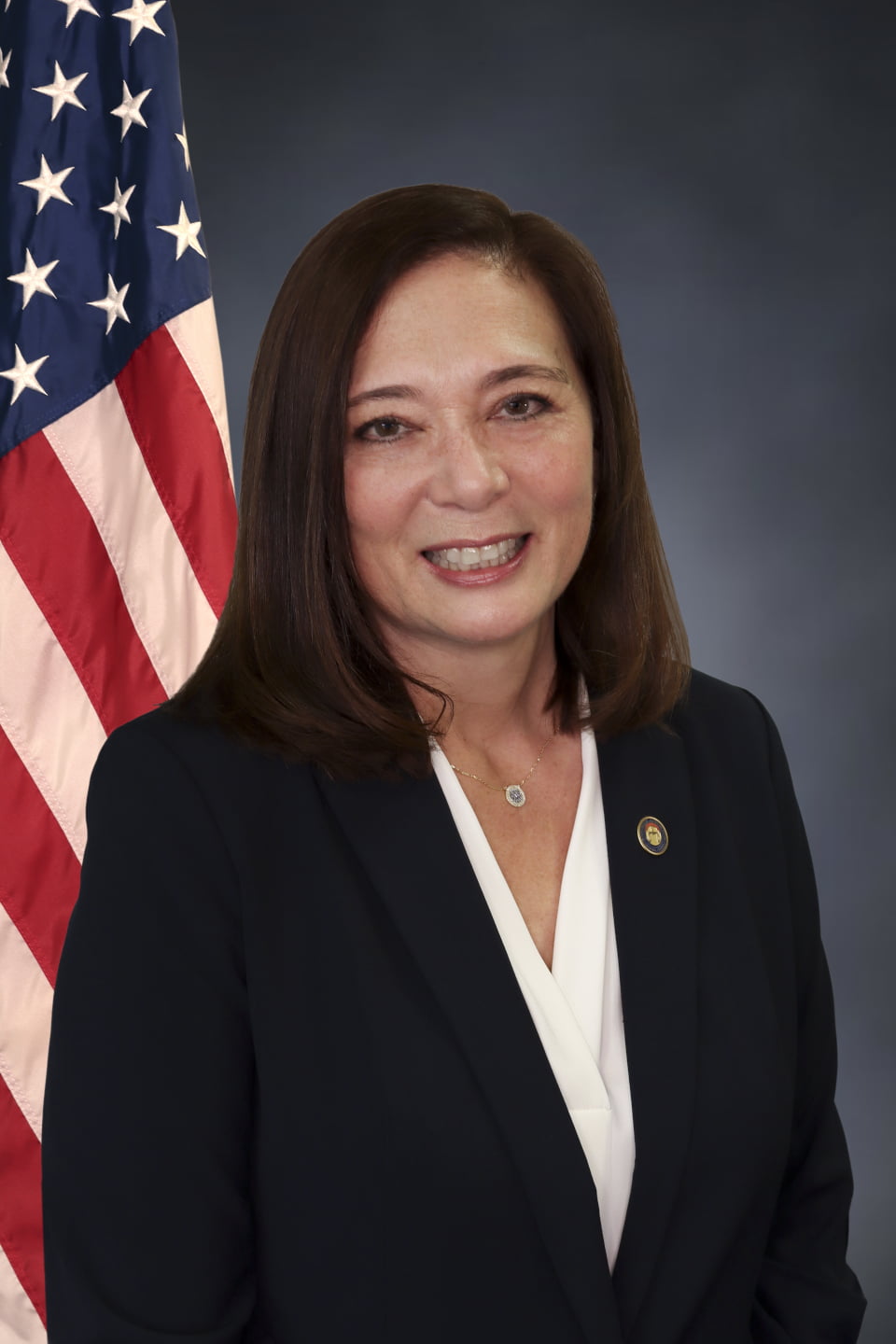 Lisa Okinaka Lyytikainen
Chief Assistant District Attorney
---
Ms. Lyytikainen joined the Ventura County District Attorney's Office in 1996. She began her career prosecuting misdemeanor cases. She then moved to assignments in the general felonies, gang crimes, domestic violence, and sexual assault units. From 2002 to 2004, she supervised the Sexual Assault, Domestic Violence and Elder Abuse units and was a member of the California District Attorney's Association Sexual Assault committee, as well as the Ventura County Sexual Assault task force. In 2005, Ms. Lyytikainen returned to trial work where she again focused on sexual assault crimes and child abuse cases.
In 2007, Ms. Lyytikainen joined the Writs, Appeals and Training Unit where she handled cases in Superior Court, Federal Court, the Court of Appeal, and successfully argued before the California Supreme Court in the matter of People v. Calvin Sharp. In this assignment she was also responsible for the office's continuing education, new attorney and post-bar law clerk training programs. In addition to training internal staff, Ms. Lyytikainen became a POST certified basic academy instructor. She has been a regular instructor for the Ventura Criminal Justice Training Center since 2007, where she has taught Evidence, Search and Seizure and Courtroom Demeanor to hundreds of law enforcement recruits. She served in this capacity until February 2021.
Ms. Lyytikainen was named to the prosecution Team of the Year in 2012 for her appellate work during the prosecution of Calvin Sharp for the brutal murder of a six-year-old boy. In 2016, she was named Prosecutor of the Year for her leadership in both the office and the courtroom.
In February 2021, Ms. Lyytikainen was appointed Chief Assistant District Attorney. In this role, she oversees the daily operations of the office and serves as second-in-command to the District Attorney.
Ms. Lyytikainen received her undergraduate degree in 1988 from the University of Southern California and her Juris Doctorate degree in 1995.
---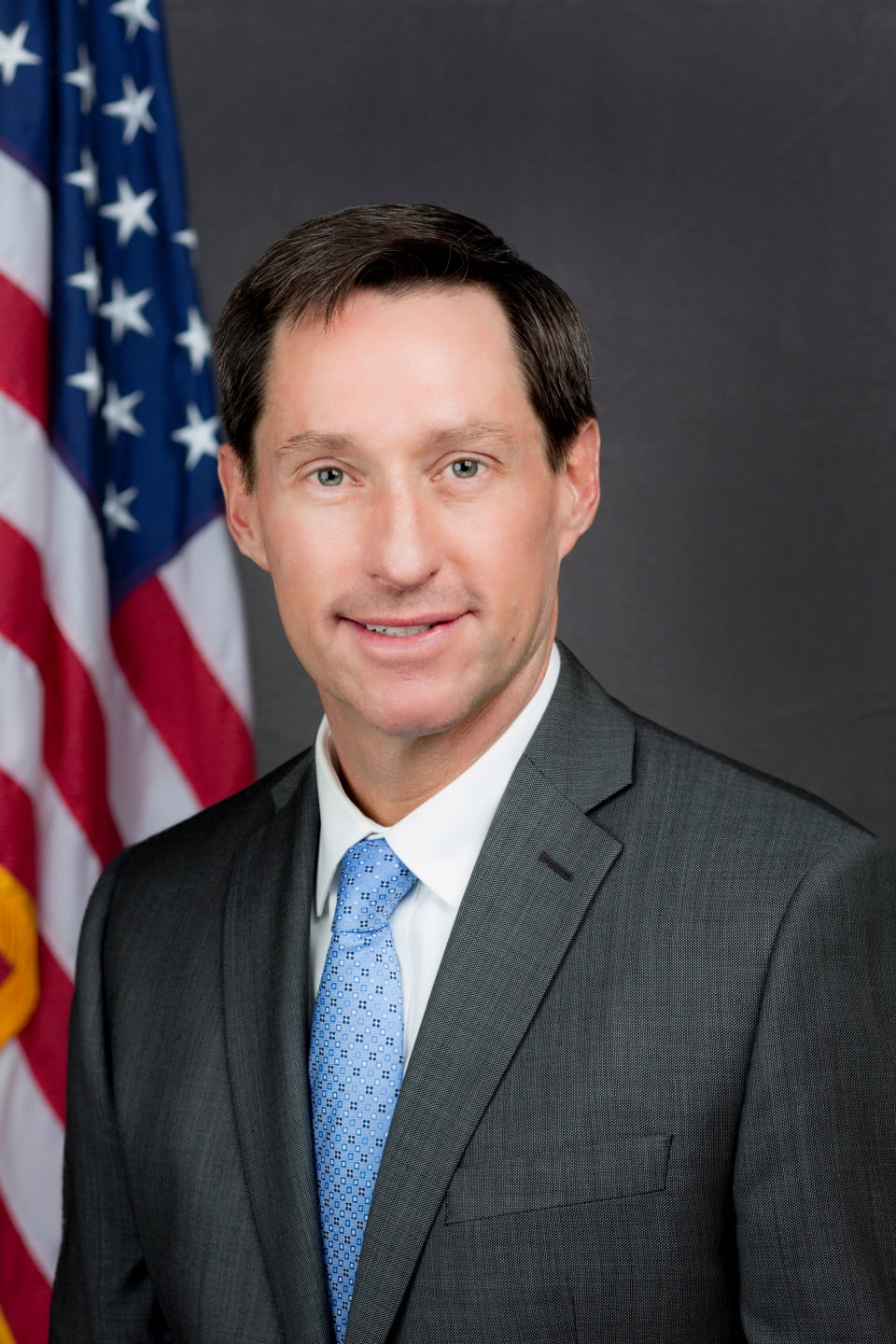 ---
Kevin B. Drescher
Chief Deputy District Attorney
---
Kevin Drescher is a sixth-generation Californian, born and raised in Ventura. Mr. Drescher received his Bachelor of Arts degree in History and Thematic Minor in "Mexico Today" from Colorado College in 1991. At Colorado College he was a two-time Team Captain and MVP of the Varsity Baseball Team. In 1994, he received his Juris Doctorate from Pepperdine University School of Law and was admitted to the California State Bar. He was subsequently admitted to the Colorado State Bar in 1997.
Mr. Drescher joined the Ventura County District Attorney's Office in 1994 and has been assigned to misdemeanors; domestic violence cases; writs, appeals and training; homicides; general felonies, serious and violent felonies and auto insurance fraud. Mr. Drescher handled and tried some of the most serious cases in the office, from capital murder to vehicular manslaughter. In 2000, he was promoted to the position of Senior Attorney. In April 2008, Mr. Drescher was promoted to Supervising Senior Deputy District Attorney. He has supervised the Major Fraud Unit, the General Felony Unit, and the Court Operations Unit.
Mr. Drescher was promoted to Chief Deputy District Attorney in August 2019. He oversees Special Prosecutions, which handles a variety of offenses including insurance fraud, other frauds, consumer and environmental protection, as well as the Juvenile Unit.
---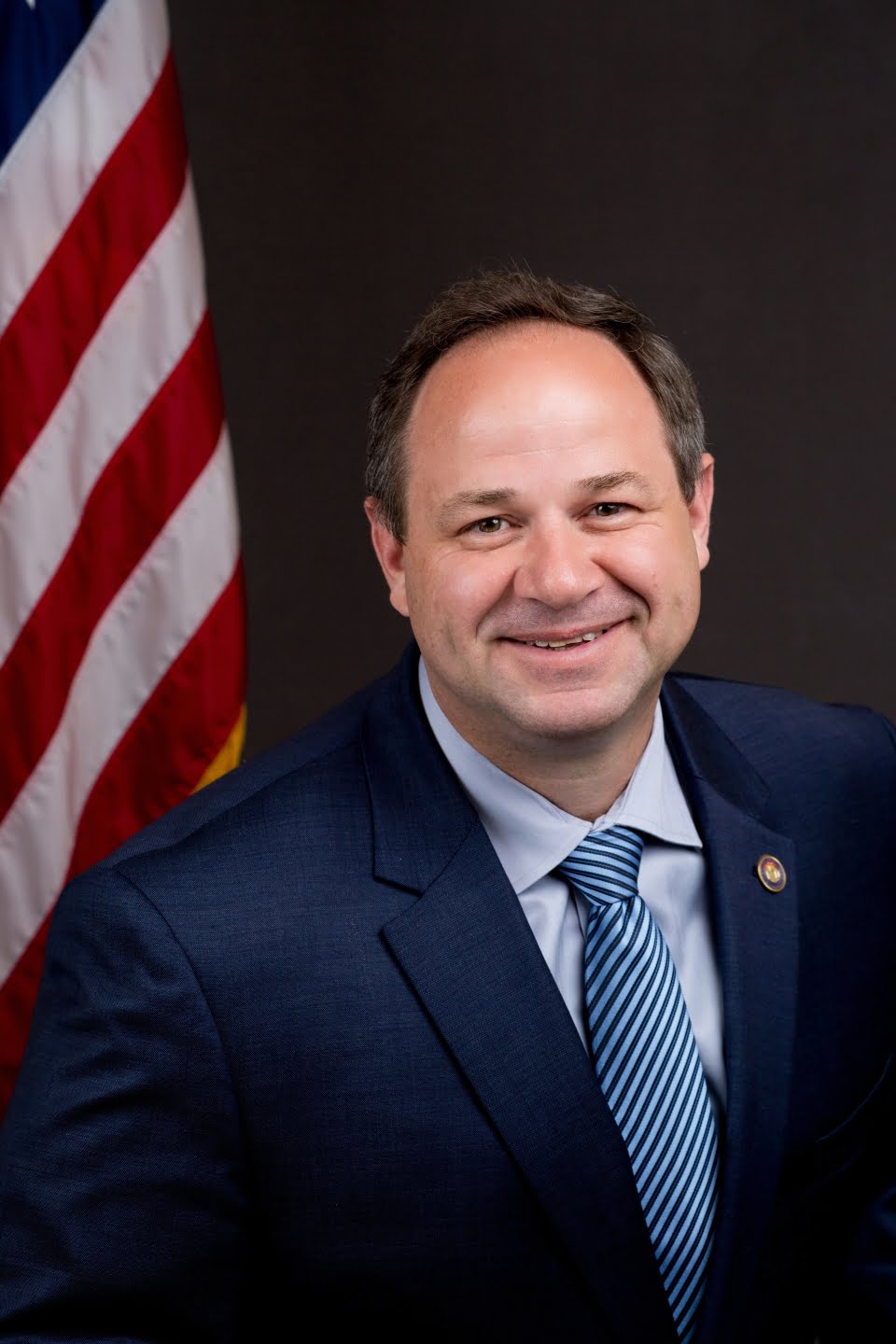 ---
Michael R. Jump
Chief Deputy District Attorney
---
Michael Jump earned a Bachelor's Degree in Biology from Calvin College in Grand Rapids, Michigan in 1993, a Master's in Environmental Science and Juris Doctorate from Indiana University, Bloomington in 1998. In 1998, Mr. Jump accepted a land & resources attorney position, assisting Alaska Natives with resources planning, management and dispute resolution.
In 2000, Mr. Jump joined the District Attorney's Office as a grant writer, securing tens of millions of dollars in competitive grants for the District Attorney's Office and helping to establish the Safe Harbor multidisciplinary interview centers, which provide trauma-informed forensic medico-legal exams to sexual assault and child abuse victims. In 2003, Mr. Jump was sworn in as a Deputy District Attorney and served as a trial prosecutor conducting numerous preliminary hearings, misdemeanor, felony, and serious and violent felony trials.
Mr. Jump served as Director of the office's Fiscal, Administrative and Legislative Services operations from 2006 to 2015, combining his legal and administrative skills to manage the District Attorney's budgetary, contractual, human resources, personnel, facilities, and legislative matters.
Mr. Jump was appointed Chief Deputy District Attorney of Victim and Community Services in 2015. In this role, Mr. Jump led the development of the first-ever Family Justice Center in Ventura County and oversees the Office's Crime Victims' Assistance Program, the Safe Harbor multidisciplinary interview centers, and Camp HOPE, which collectively provide nearly 20,000 services to crime victims each year. The Family Justice Center is a multi-agency partnership between local government and community-based organizations integrating services at one location for victims of domestic violence, sexual assault, child abuse, elder abuse, dependent adult abuse and human trafficking.
Mr. Jump currently serves as a board member of the California Crime Victims' Assistance Association, is chair of numerous local committees, and a member of the Community Corrections Partnership–Ventura County, representing victims' rights and interests.
---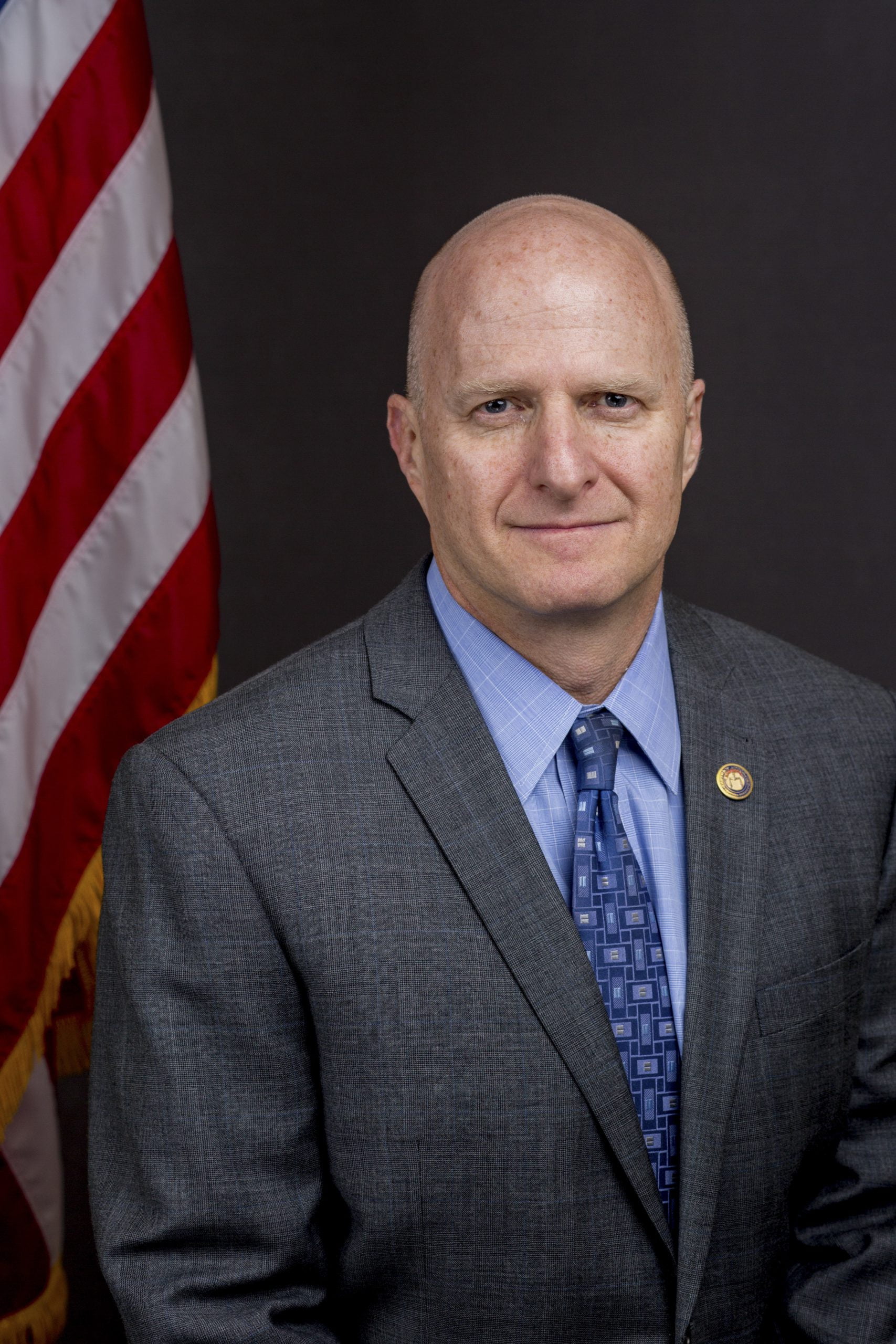 ---
R. Miles Weiss
Chief Deputy District Attorney
---
Miles Weiss joined the office in 1994 after graduating from the University of San Diego School of Law. He earned his bachelor's degree from the University of California, Santa Barbara in 1989.
As a trial attorney, Mr. Weiss prosecuted a variety of cases, including DUI, general felonies, violent sex crimes and gang crimes. As a Senior Deputy District Attorney, Mr. Weiss has served as supervisor of the Sexual Assault / Family Protection Unit and the Juvenile Prosecution Unit. He has also been assigned to the Major Crimes Unit where he tried several homicide cases.
At the direction of the District Attorney in 2005, Mr. Weiss implemented Ventura County's Real Estate Fraud Prosecution Program. This program serves as a statewide model and has received grants totaling more than $2 million to combat real estate fraud on behalf of victims. Mr. Weiss is a founding member of the Real Estate Fraud Advisory Team (REFAT), a non-profit group of industry professionals that collaborates to reduce real estate fraud in their communities.
In 2012, Mr. Weiss was promoted to Chief Deputy District Attorney of Special Prosecutions. In his current position as Chief Deputy District Attorney of Criminal Prosecutions, he directly supervises the Homicide, Gang and Narcotics prosecutors, and oversees the General Trials and Court Operations Units.
---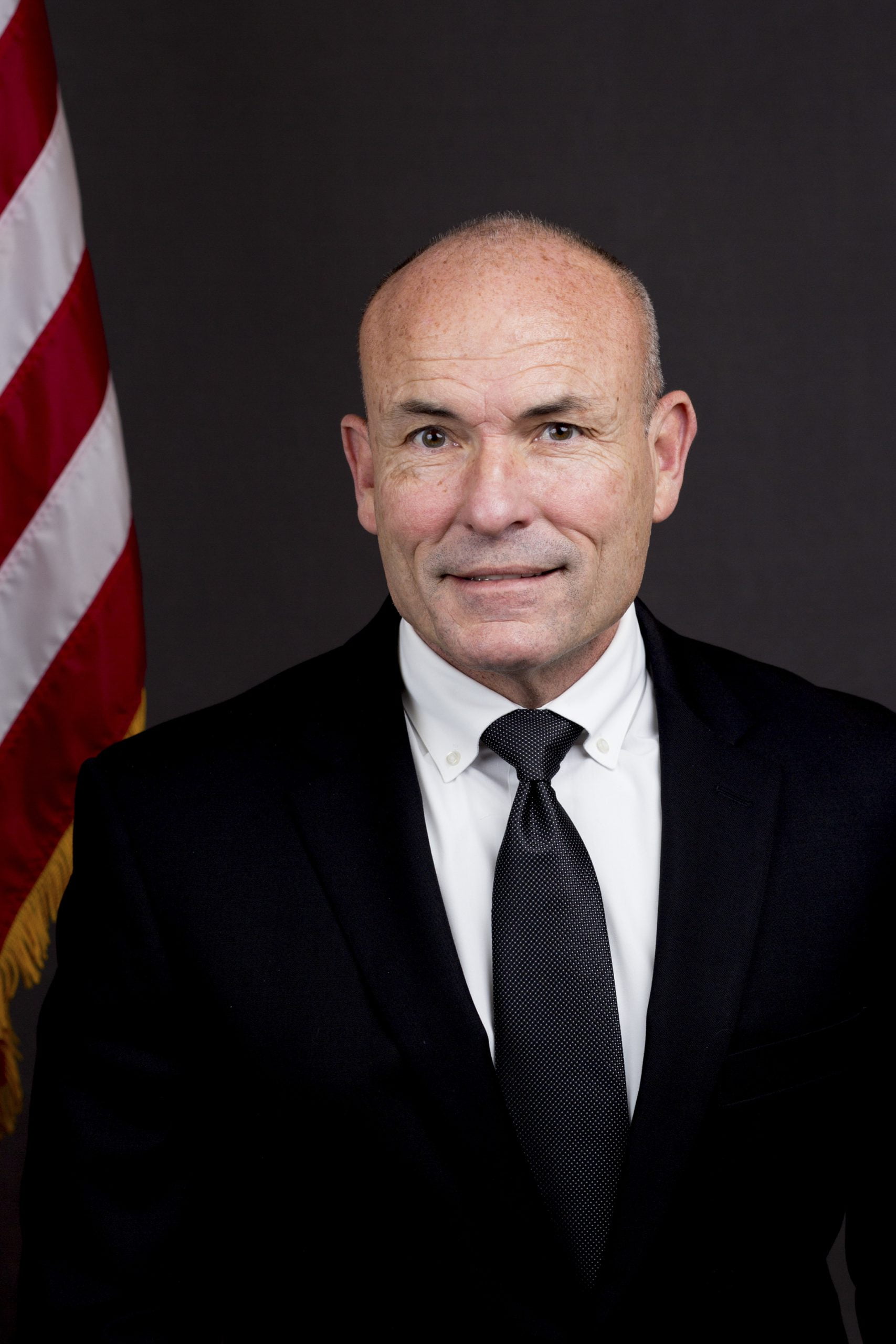 ---
Mike Baray
Chief Investigator
---
Chief Mike Baray is a 31-year veteran of law enforcement. Prior to his appointment as District Attorney Chief Investigator in September 2013, he served as Chief of Police of the Murrieta Police Department in Murrieta, California. Chief Baray was with the Murrieta Police Department since its inception in 1992 and was the first police chief appointed from within the department's ranks.
Prior to joining the Murrieta Police Department, he was a detective and police officer with the Long Beach Police Department for 10 years. Chief Baray has more than a decade of law enforcement management experience, having held the rank of captain, lieutenant, and sergeant before becoming chief of police.
Chief Baray also has extensive investigative experience, having been assigned to the Career Criminal Violent Offender Surveillance Unit and the Homicide Bureau in Long Beach, California, where he investigated homicides, gang crimes, and narcotics offenses.
In addition, Chief Baray has investigated crimes against persons, property crimes, officer-involved shooting incidents, and sex offender registration compliance. He was a member of the S.W.A.T. Team in both Long Beach and Murrieta.
---
Unit
Contact
Title
Phone Number
Criminal Prosecutions
Major Crimes
Stacy Ratner
Supervising Attorney
805-654-3324
Court Operations
Rachelle Dean
Supervising Attorney
805-654-5175
General Trials
Tom Dunlevy
Supervising Attorney
805-654-3781
Sexual Assault / Family Protection
Brent Nibecker
Supervising Attorney
805-654-5186
Misdemeanors
David Russell
Supervising Attorney
805-654-2516
Special Prosecutions
Workers Compensation Fraud • Auto Insurance Fraud •
Major Fraud • Consumer & Environmental Protection •
Asset Forfeiture • Code Enforcement • Fish & Game
Dominic Kardum
Supervising Attorney
805-662-1750
Child Abduction & Recovery
Kathy LaSalle
Senior Attorney
805-662-1712
Juvenile
Rebecca Day
Supervising Attorney
805-981-5861
Consumer Mediation • Small Claims
805-654-3110
805-306-7930
Bureau of Investigation
Criminal Operations
Tom Mendez
Commander
805-477-1690
Special Operations
Chris Brackpool
Commander
805-477-1642
Government Fraud
Chris Brackpool
Commander
805-477-1642
Administrative Services
Fiscal Administrative Services
Stuart T. Gardner
Director
805-477-1635
Information Technology
Gene Mecagni
Director
805-654-5199
Legal Support Services
Marlena Tovar
Director
805-654-3005
Justice Services
Writs, Appeals & Training
Kevin B. Drescher
Chief Deputy
805-662-1701
Conviction Integrity
Kevin B. Drescher
Chief Deputy
805-662-1701
Victim & Community Services
Crime Victims' Assistance
Dina Zuhric
Supervisor
805-654-2776