Victim & Community Services
---
Victim & Community Services is overseen by a chief deputy district attorney and encompasses a number of functions essential to securing justice to crime victims and the community. These include the Crime Victims' Assistance Unit; the Safe Harbor Multi-Disciplinary Interview Centers; Restraining Order Clinics; and Community Outreach.
---
Crime Victims' Assistance
The Crime Victims' Assistance Unit functions to guide victims through the criminal justice process, to ensure victims' rights are honored, and to assist victims in obtaining services to help them cope with the trauma they have suffered. Through the efforts of a dedicated team of Victim Advocates, the Victims' Assistance Unit provides comprehensive services to victims of all types of crime.
For more information click here.
---
Family Violence Center
Established in 2003, the Family Violence Prevention Center located within the Hall of Justice provides victims of family violence crime with a single location where they can access governmental and non-profit services designed to help them rebuild their lives. Community based organizations such as Interface and the Coalition to End Family Violence provide mental health services and limited legal services on issues related to child custody. District Attorney Victim Advocates provide classes in both English and Spanish on the process and forms required to obtain restraining orders as well as information on the dynamics and dangers of violent relationships. The Center also provides referrals to additional community-based counseling services and local shelter programs. The Center provides counseling, restraining order and referral services to thousands victims of family violence in Ventura County.
---
Safe Harbor MDIC
Safe Harbor Ventura County is a coalition of public and private agencies to assist investigations and provide services to victims of child physical and sexual abuse and to adult victims of sexual assault. Administered by the District Attorney's Office, partner agencies include all law enforcement agencies in the county, Child Protective Services of the Ventura County Human Services Agency, the Coalition for Family Harmony, the Partnership for Safe Families and Communities of Ventura County, Casa Pacifica, the Ventura County Health Care Agency, and the Ventura County Medical Association.
Safe Harbor operates two Multi-Disciplinary Interview Centers (MDIC): one located in Ventura serving West County, and one in Simi Valley serving East County. The centers are located in houses that were adapted to provide comfortable, secure and confidential environments for interviews and medical examinations. The program promotes dignity and minimizes trauma for victims by reducing the number of interviews a victim must provide. Deputy district attorneys, social workers and law enforcement officers remotely observe the interviews and consult with the detective while the interview is taking place. Medical examinations are provided by certified Sexual Assault Nurse Examiners using state-of-the-art equipment at the center. Victim advocates and rape crisis counselors provide crisis intervention and support. Referrals are made for counseling, including in the centers' counseling rooms. Periodic case reviews and meetings of team members help ensure that best practices are followed in child abuse and sexual assault investigations.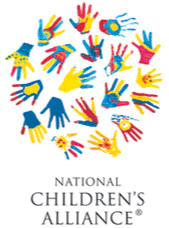 National Children's Alliance®, Accredited Member
---
Victim Services Volunteer Program
The Ventura County District Attorney's Office provides services to thousands of victims every year and seeks qualified volunteers to make an important contribution to public safety and crime victims in Ventura County. Volunteer staff complete an initial 48 hours of training, which prepares them to assist victims with certain services, including obtaining a restraining order, emergency shelter placement, and court accompaniment. Volunteer training includes the following subject areas.
For more information Click here.