Victim & Community Services is overseen by a chief deputy district attorney and encompasses a number of functions essential to securing justice to crime victims and the community. These include the Crime Victims' Assistance Unit; the Safe Harbor Multi-Disciplinary Interview Centers; Restraining Order Clinics; and Community Outreach.
---
---
The Crime Victims' Assistance Unit functions to guide victims through the criminal justice process, to ensure victims' rights are honored, and to assist victims in obtaining services to help them cope with the trauma they have suffered. Through the efforts of a dedicated team of Victim Advocates, the Victims' Assistance Unit provides comprehensive services to victims of all types of crime.
For more information click here.
---
The Ventura County Family Justice Center (FJC), was opened to improve the lives of those impacted by domestic violence, sexual assault, child abuse, elder and dependent adult abuse, human trafficking, and other violent crimes.
District Attorney staff collaborates with a team of more than 35 agencies dedicated to a shared, vital cause — to reduce trauma, eliminate repeat victimization, mitigate future risks and make a lasting, positive difference in countless lives. Through our welcoming community and comprehensive, holistic services that focus on the whole person, Family Justice Center empowers and supports survivors of all ages and their families.
District Attorney victim advocates and volunteers also provide traditional services and classes in both English and Spanish on the process and forms required to obtain restraining orders as well as information on the dynamics and dangers of violent relationships.
---

Fiscal Services is responsible for administering the fiduciary responsibilities of the District Attorney's Office by providing professional fiscal oversight and monitoring of the department's budget. Fiscal staff manages budget preparation and monitoring, payroll, accounts payable, accounts receivable, timely deposit of revenue and coordination of fiscal audits. Additionally, staff maintains accurate financial records and internal fiscal controls to ensure compliance with generally accepted accounting principles, policies and procedures, collect and analyze financial information, and prepare periodic accounting and financial reports. Lastly, staff provides technical advice and assistance regarding fiscal matters as well as ensuring compliance with purchasing procedures and serve as the liaison to the County's Auditor/Controller's Office and Purchasing Department.
---

Grants Administration is responsible for administering and collecting revenue in the form of federal, state and local grants as well as special programs averaging $15 million annually. Many of these grants are funded from federal and state programs designed to augment the District Attorney's Office with the resources needed to investigate and prosecute specialized crimes. Grants and dedicated program revenues greatly improve our ability to address the needs of vulnerable populations susceptible to being harmed by crimes involving elder abuse, real estate fraud, workers' compensation insurance fraud, welfare fraud, and gang violence. Grants administration staff assist with the preparation and submittal of grant progress reports, routine grant renewal applications, program audits and Board of Supervisors agenda items and letters.
---

Human Resources is responsible for administering human resources, employee benefits administration, risk management, labor relations, workers' compensation benefits, and various other administrative duties for the approximately 250 staff members of the District Attorney's Office. Staff ensure the consistent interpretation and application of applicable Memoranda of Agreement between the County and various unions, labor laws and the County's Personnel Rules and Regulations. Employee and witness travel arrangements are also handled by the unit which involves out of county, out of state and, occasionally, out of country travel. Additionally, staff serve as the office liaison with County HR/Benefits, Labor Relations, Risk Management, and various other county agencies as well as outside vendors.
For those interested in employment with the District Attorney's Office, please visit the county's web site at www.ventura.org/hr for a listing of current job opportunities.
---
Safe Harbor Ventura County is a coalition of public and private agencies to assist investigations and provide services to victims of child physical and sexual abuse and to adult victims of sexual assault. Administered by the District Attorney's Office, partner agencies include all law enforcement agencies in the county, Child Protective Services of the Ventura County Human Services Agency, the Coalition for Family Harmony, the Partnership for Safe Families and Communities of Ventura County, Casa Pacifica, the Ventura County Health Care Agency, and the Ventura County Medical Association.
Safe Harbor operates two Multi-Disciplinary Interview Centers (MDIC): one located in Ventura serving West County, and one in Simi Valley serving East County. The centers are located in houses that were adapted to provide comfortable, secure and confidential environments for interviews and medical examinations. The program promotes dignity and minimizes trauma for victims by reducing the number of interviews a victim must provide. Deputy district attorneys, social workers and law enforcement officers remotely observe the interviews and consult with the detective while the interview is taking place. Medical examinations are provided by certified Sexual Assault Nurse Examiners using state-of-the-art equipment at the center. Victim advocates and rape crisis counselors provide crisis intervention and support. Referrals are made for counseling, including in the centers' counseling rooms. Periodic case reviews and meetings of team members help ensure that best practices are followed in child abuse and sexual assault investigations.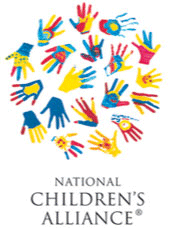 National Children's Alliance®, Accredited Member
---
The Ventura County District Attorney's Office provides services to thousands of victims every year and seeks qualified volunteers to make an important contribution to public safety and crime victims in Ventura County. Volunteer staff complete an initial 48 hours of training, which prepares them to assist victims with certain services, including obtaining a restraining order, emergency shelter placement, and court accompaniment. Volunteer training includes the following subject areas.
For more information Click here.
---