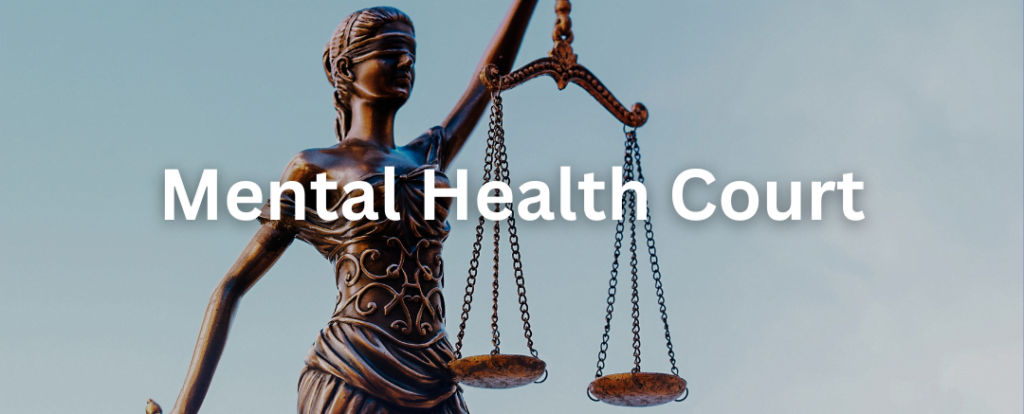 Mental Health Court is a post-plea treatment option involving defendants coping with serious mental illness and allows them an opportunity to obtain mental health treatment as part of their probationary term. Applicants that are charged with misdemeanor and non-serious felonies are generally suitable while some criminal behavior, such as violent crimes, are not eligible as the ultimate priority of public safety cannot be met with a probation program. If an applicant is found eligible, a treatment team will determine if they are suitable and amenable to treatment. Often, courts will defer incarceration to allow a defendant a chance to receive treatment. Successful completion of the program may result in the incarceration term being deleted.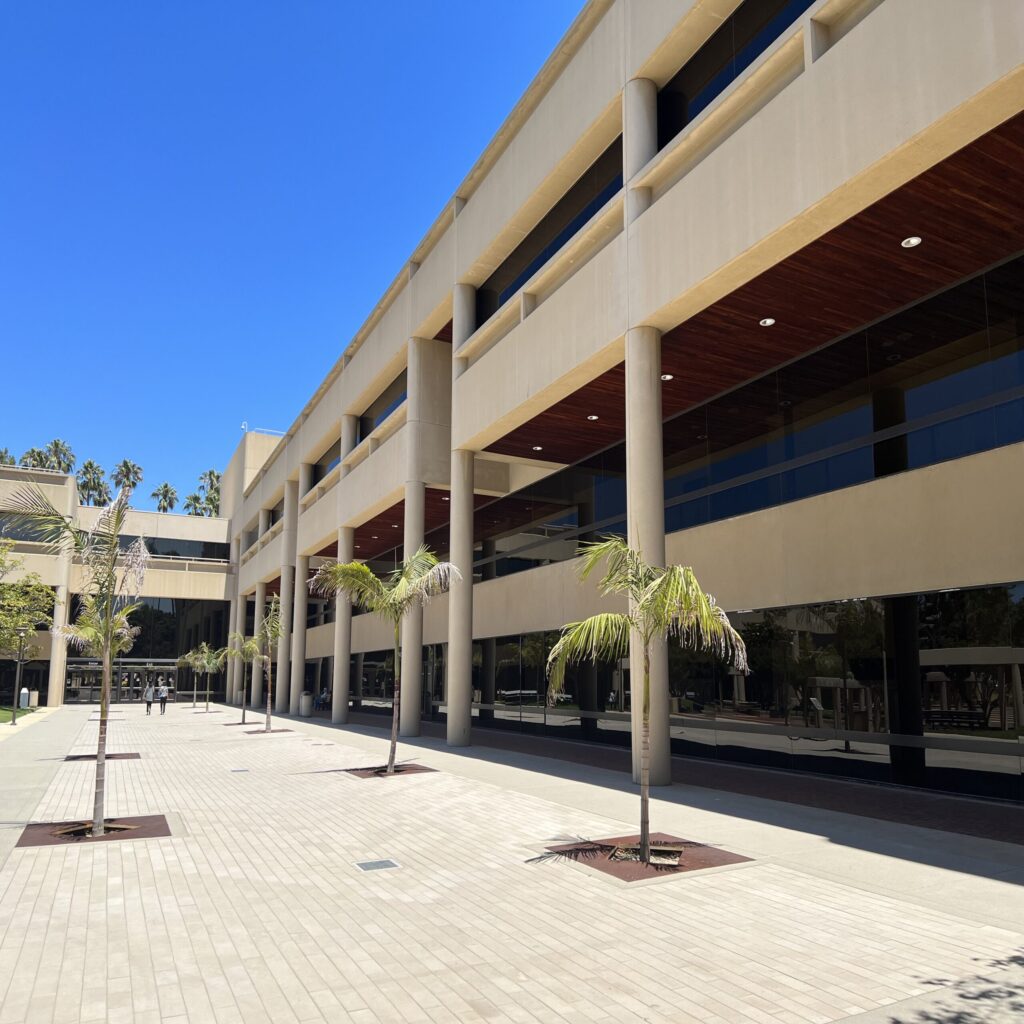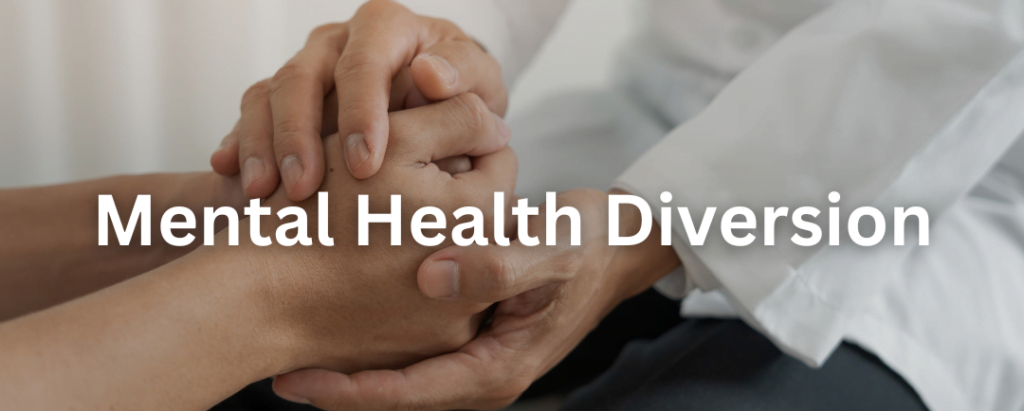 In 2018, California legislation established the legal framework for people with serious mental illness, who are charged with criminal offenses, an opportunity to participate in a diversion program that focuses on treatment of their underlying mental illness. The Mental Health Diversion program was created in Ventura County through a partnership with the Ventura Superior Court, Behavioral Health, Probation, Public Defender and District Attorney. The District Attorney's Office is dedicated to working with our partner agencies and the defense bar to proactively identify individuals that would benefit from treatment while ensuring the safety of the community.
Diversion Success Rate.

In 2022, 128 people were admitted and 89 graduated.
Over 100 individuals are currently in the program and many others are in the application process.
This program is designed to focus on defendants in criminal cases who have been diagnosed with a specified "mental disorder that played a significant role" in the charged offense. If, in the opinion of a mental health expert, the defendant would respond to treatment, they agree to comply with an approved treatment plan, and the court is satisfied that they will not pose an unreasonable risk to public safety, the court may approve diversion. Successful completion of the program will result in a dismissal of the pending charges.
Mental Health Diversion Success Stories
Example 1
In Nov 2017, defendant entered a supermarket and attempted to commit a theft by concealing store merchandise. When he was confronted by the store manager, the defendant refused to return the concealed items and threaten the manager. He was charged with robbery. In Dec 2017, the defendant was determined to be incompetent to stand trial and later admitted to the California Department of State Hospitals for treatment. He was diagnosed with Schizoaffective Disorder, Bipolar Type, and was the subject of a conservatorship in another county. After he was returned to competency, he was accepted into MHD. While in the program, the defendant resided at Hillmont House and participated in group therapy, individual therapy, and psychiatric treatment. His successful completion the program in April 2021, is considered by Ventura County Behavioral Health Manager Dr. Mike Rodriguez to be exemplary of the program's potential.
Example 2
In July 2021, defendant lead officers on a high-speed chase on the freeway with speeds as high as 115 mph. He told officers that he was doing a training exercise for them. He also had a collapsible baton in his possession. He was charged with possession of a weapon and evading an officer. After arrest, he was released to the VISTA program and ordered to participate in Telecare. He was formally accepted into Mental Health Diversion in December 2021. He continued participation with Telecare until discharge in Feb 2023, where he was found to have "exceeded engagement with services and compliance." The defendant continues therapy. During his time in the MHD program, he was able to remain out of custody and continue working. In June 2023, the court successfully terminated MHD early and dismissed his charges based on the defendant's continued compliance and participation with therapy and treatment.


This court program provides two different opportunities of treatment for current and former United States military servicemembers who acquired a criminal record due to a mental health disorder stemming from that service. This treatment program provides servicemembers with an opportunity to restore themselves to good standing through specialized counseling, rigorous supervision, and demonstrated rehabilitation. A member charged with a crime in Ventura County must first apply to the Veteran's Treatment Court team for an assessment of their eligibility and suitability for treatment.
Servicemembers charged with a misdemeanor offense may be eligible for the VTC Diversion Program. During screening, the team verifies military service, mental health diagnosis resulting from military service and a nexus with the charged offense. The treatment team will determine suitability for diversion based on the likelihood of success, past performance on probation, demonstrated willingness to participate, criminal history, the charged offenses, and public safety. The second program offered is the VTC Probation Program. Servicemembers charged with a qualifying felony or misdemeanor offense may be eligible for the VTC probation program. Like the screening for the Diversion Program, servicemembers must first be found eligible for the program based on their military service, qualifying affliction caused by service in the miliary, charged offense caused by the affliction, and the servicemember is eligible for probation. The treatment team will then determine suitability based upon several factors including the nature of the charges, prior criminal record, prior performance on probation, willingness to comply with probation, and ability to comply with probation. If placed in the program, the court may order the servicemember into treatment facility in lieu of custody if the court determines that an appropriate program exists for that individual.
"VTC offers service members a chance to take responsibility for their conduct, get treatment for the root causes underlying their crimes, and to serve the public a second time by acting as a law-abiding citizen."

David Barnes
Senior Deputy District Attorney & Veteran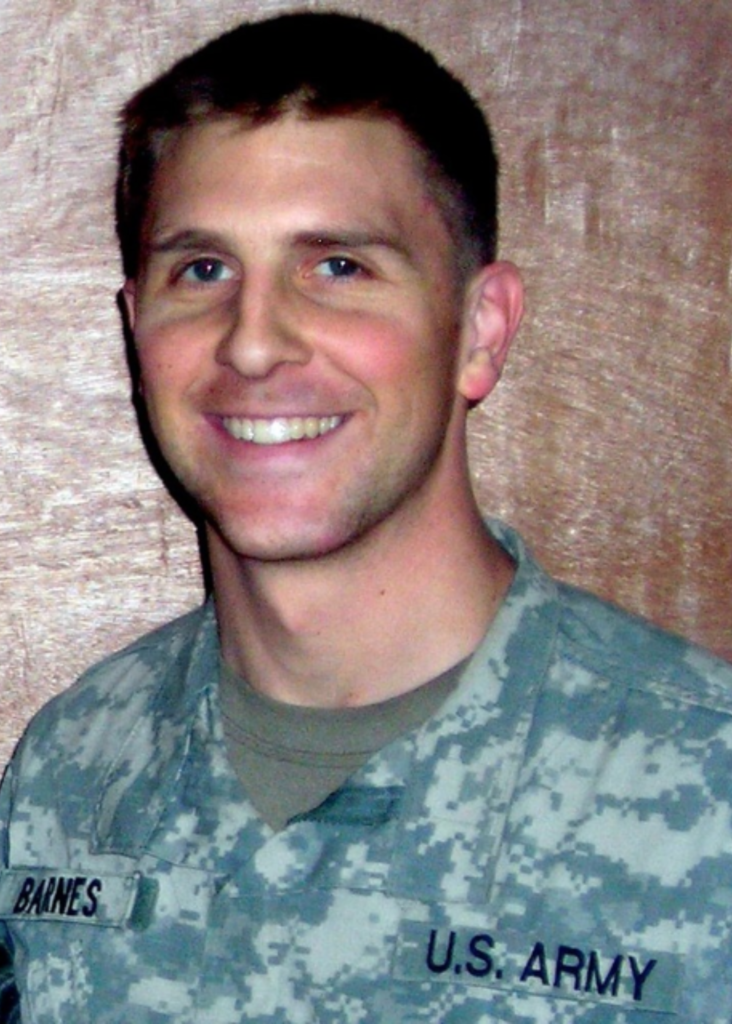 2022 Vet Court Admissions
121 Veterans Applied | 72 Admitted
2022 Graduations
49 Successful Graduates
8 Unsuccessful Terminations
Individuals that successfully completed Veteran's Treatment Court
Example 1
In July 2018, the defendant, a former member of the United States Navy, drove his vehicle into a fire hydrant and fled the scene. His blood alcohol content was 0.26 percent. In December 2018, the Veterans' Court Team placed the defendant on its diversion track, but six months later he violated by committing a second DUI. That night, the defendant's wife told police that he was making suicidal statements and driving erratically. Police stopped the defendant and found his blood alcohol content was 0.17 percent. The Veterans' Court Team terminated the defendant from diversion. However, in August 2019, he demonstrated his commitment to rehabilitation by regularly attending counseling and was permitted to enter the Military Treatment Probation track. He had no further lapses and in October 2021, he graduated from Veterans' Treatment Court. At his gradation, the judge sealed his convictions and expunged the records. The defendant shared with his probation officer that, "Three years ago, I had completely given up on my job, my marriage, my kids, and my life. But through the support and guidance I was given in VA Court, I am full of life again."
Example 2
In October 2021, the servicemember, a former United States Marine sergeant who served from 2015 to 2019, crashed his vehicle while driving with a blood alcohol content of 0.16 percent. Police arrested him and he was charged with a first-time DUI. The Veterans Treatment Court (VTC) Team reviewed the servicemember's application for Diversion. Service records showed he had deployed with a security detachment overseas where he had been injured and medically evacuated after his machine gun exploded during use. Treatment records showed he was diagnosed with depression, his marriage ended shortly after he left the Marines, he had twice attempted suicide by overdose, and he had been placed on multiple psych holds as a danger to self or others. The servicemember told VA representatives he had trouble transitioning out of the military and he felt "out of place, alone, like an alien." In March 2022, the VTC Team accepted the servicemember into Diversion. VA doctors designed a treatment plan that integrated combat-focused counseling with substance abuse treatment and the servicemember never missed a session. He successfully completed driving under the influence classes and mental health treatment with perfect attendance. In March 2023, he graduated from the Diversion program and the Court dismissed his case. He has had no subsequent law enforcement contacts. In July 2023, Ronnie told Probation "I'm still thankful for the opportunity." He remains sober and continues to take his prescribed medication and participate in therapy through the VA.
Incompetent to Stand Trial
If a defendant is unable to understand the proceedings or aid in their defense, the court or defense can request that a doctor evaluate the individual for competency to stand trial. Criminal proceedings are suspended. Defendants have a right to a jury trial to determine competency. If a defendant is found to be Incompetent to Stand Trial (IST) by the courts, treatment is sought to restore competency. Defendants facing felony charges remain in custody and ordered to the Department of State Hospitals. Treatment may be obtained at a state hospital or through the Jail Based Competency Treatment program. If a defendant is restored to competency, criminal proceedings will be reinstated. If they are unable to be restored to competency, a civil commitment may be sought.
Mental Health Gun Forfeiture Hearings
As a result of a mental illness requiring hospitalization, an individual is prohibited from owning or possessing firearms. They are served with notice of the prohibition prior to discharge. When an individual files a request for relief from the prohibition of owning firearms, a hearing is held in which the court reviews the records from the hospital and makes a determination.
Civil Commitments
Some cases involve defendants that are severely mentally ill, dangerous, and not appropriate for mental health treatment courts. These cases are handled by two prosecutors who specializes in this area of the law. These include defendants that are found not guilty by reason of insanity (NGRI) for crimes charged against them, Offenders with Mental Disorders (OMD), Murphy Conservatorships, and 6500 Conservatorship.
NGRI defendants are sentenced to serve their time receiving treatment in a locked psychiatric hospitals such as Patton State Hospital rather than prison. They are not released into the public unless they are restored to competency and are deemed to no longer pose a danger to the community. These individuals have a right to a trial every two years to determine if they are mental ill and continue to poses a substantial risk to the community. Any defendant that is on a NGRI commitment can move for a Restoration of Sanity trial at any time once they are able to prove that they no longer poses a threat to the community because they are medication compliant and have gained insight into their mental illness.
OMD defendants have been convicted of an underlying violent offense and are deemed severely mentally ill and dangerous at the end of their regular prison commitment. They are provided further mental health treatment by California Department of Corrections medical staff consistent with court orders. These individuals have right to a trial yearly to determine If they continue to suffer a mental illness, are not in remission, and continues to poses a significant risk to others.
If a defendant is found Incompetent to Stand Trial (IST) prior to a conviction and determined by the Department of State Hospitals as unable to restore to competency, the Public Guardian can seek a Murphy Conservatorship. Defendants under a Murphy Conservatorship continues to receive mental health treatment at the Department of State Hospitals. They have a right to a trial each year to determine if they are still considered IST and a danger to others.
Like the Murphy Conservatorships, the 6500 Conservatorships occur prior to a conviction for Defendants that are IST and unable to restore to competency. These individuals are developmentally disabled (IQ of less than 65) and are treated at Porterville Developmental Center. They have a right to a trial yearly to determine if the conservatorship and placement continues to be appropriate to treat the individual.
Meet the District Attorney's Mental Health Team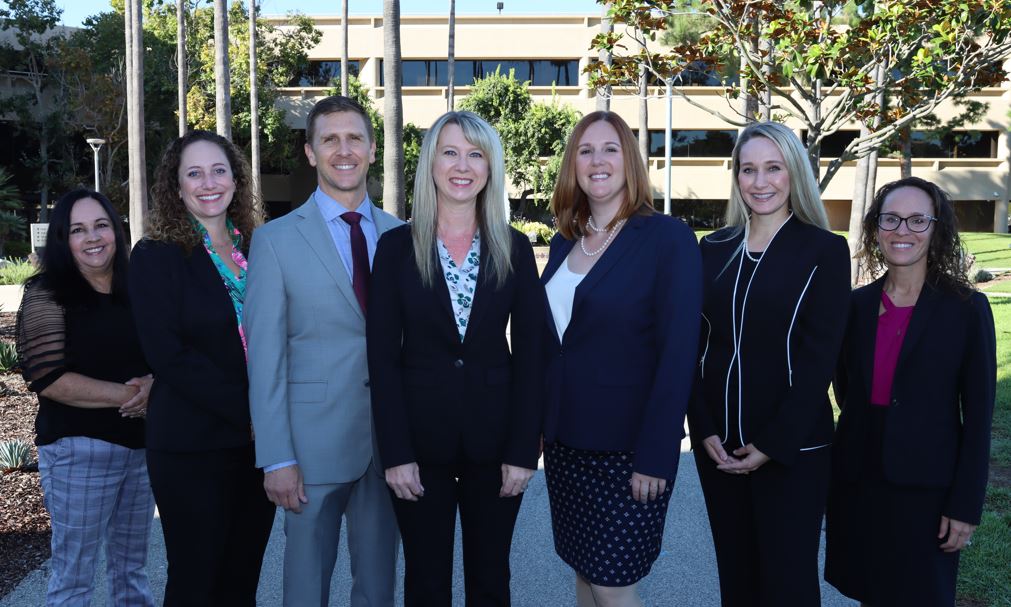 The Mental Health Unit is comprised of five attorneys and one paralegal handling mental health treatment courts (Mental Health Court, Mental Health Diversion, and Veteran's Treatment Court), cases involving individuals that are incompetent to stand trial, gun forfeitures, and civil commitments.